The Buzz About The Caprice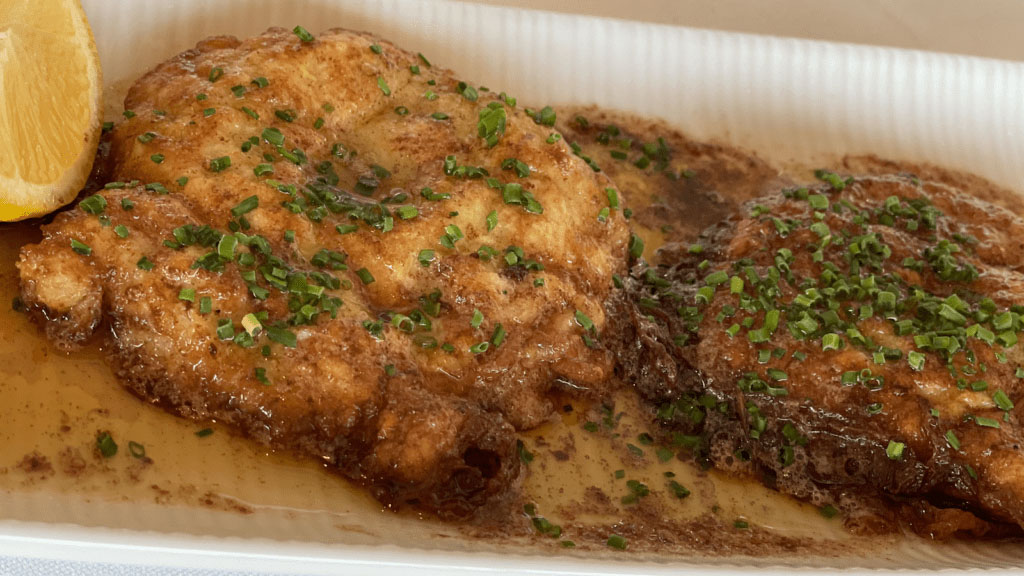 Astonishing bridge-to-bridge views from every seat are just part of the charm of this newly reopened restaurant. Abalone doré is a must-order and, while crab is in season, the crab omelet with white cheddar and spinach is the meal you did not know you needed in your life. thecaprice.com
After a three-year remodel, the restaurant and bar with epic views at the far end of Shoreline Park from downtown Tiburon reopened on November 1. Owners Jerry and Jennifer Dal Bozzo and Dante Serafini preserved the charm and character of the restaurant while expanding the ability for views from every seat. The revamped menu of well-crafted comfort food includes land (bone-in filet mignon, French onion omelet) and sea (gnocchi with crab, abalone dore) options, classic cocktails and a wine list featuring mostly American, Italian and French bottlings.
2000 Paradise Drive, Tiburon; 415.435.3400
Restauranteurs Dante Serafini and Jerry Dal Bozzo with his wife, Jennifer, have wrapped up their nearly three-year extensive renovation and full remodel of Tiburon's Caprice, a classic, fine-dining spot built in 1965. Reservations are available for the Nov. 1 opening.
Jennifer Dal Bozzo led the design effort that optimally takes full advantage of the restaurant's waterside location, further expanding views of Angel Island, San Francisco and the Golden Gate Bridge by opening areas of wall and replacing a floor-to-ceiling brick fireplace with a lower and sleeker travertine stone design.
The dining room is slightly larger with extra space borrowed from the kitchen. And although the downstairs bar is no more, the one upstairs has been extended to accommodate nine stools.

The Caprice in Tiburon offers stunning views of Angel Island, San Francisco and the Golden Gate Bridge. "The design is mid-century coastal as the architecture lends itself to that," says Jennifer Dal Bozzo of the sophisticated setting. "It's meant to be a very intimate dining experience."

Soothing beige tones, polished wood finishes and crisp white tablecloths draw attention to the panoramic backdrop.

Although the Caprice holds on to its special occasion status with prices to match, she says the intention is to keep the "well-crafted comfort food" menu familiar for the restaurant's long-term loyal followers.

Jerry Dal Bozzo collaborated with executive chef J.C. Becerra and chef Federico Carrillo, both of whom he's worked with on menus over the course of his expansive restaurant career.

Seafood dishes like tuna carpaccio with chives, jalapeño, olive oil and ponzu; crab salad with wonton crisps; soy pancetta-wrapped scallops; and abalone with fresh lemon butter are balanced with the heartier kurobuta tomahawk pork chop; Colorado lamb chops; and bone-in filet mignon. A selection of sides is sold separately.

The restaurant restoration veteran and visionary team of Serafini and Dal Bozzo is best known for San Francisco's the Stinking Rose that they opened in their native neighborhood of North Beach in 1991, adding a Beverly Hills location five years later. The restaurant served its popular kitschy theme and garlic-fueled menu for close to three decades before closing in March of last year along with the Old Clam House (as in 160 years old) that they reopened in 2001 in Bayview.

The team also co-owns Salito's Crab House & Prime Rib in Sausalito; the Dead Fish Restaurant Crab House and Prime Rib in Crockett; and Calzone's, the Franciscan Crab Restaurant, Frankie's Pier 43 and Osso Steakhouse in San Francisco.

This time around, the Dal Bozzos, who are Ross residents, wanted a worthwhile project closer to home, plans of his pending retirement aside.

"My husband was familiar with the Caprice from way back when and always thought it was an extremely unique location," Dal Bozzo says. "The moment it became available, it piqued his interest."

Beginning Nov. 1, the Caprice is open from 5 to 8 p.m. Mondays through Thursdays and 11 a.m. to 8 p.m. Fridays through Sundays at 2000 Paradise Drive in Tiburon. Find the full menu and make reservations at thecaprice.com or call 415-435-3400.

Click here for full story.
The Ark - "The Caprice preserves romantic, coastal charm in remodel under new owners"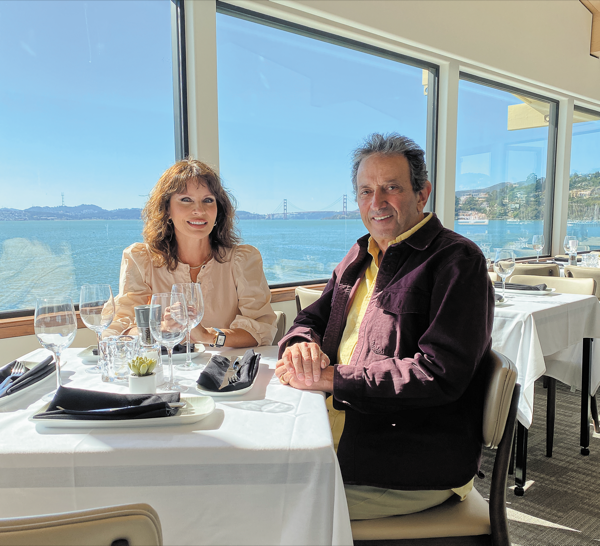 The Caprice restaurant will reopen Nov. 1 under new ownership after undergoing a major three-year remodel.
The 65-year-old special-occasion favorite, located at 2000 Paradise Drive adjacent to Elephant Rock fishing pier, will be open 5-8 p.m. Mondays-Thursdays and 11 a.m.-8 p.m. Fridays-Sundays and is taking reservations at thecaprice.com and through Resy. The menu will feature "craft food," California cuisine inspired by owner Jerry Dal Bozzo's Northern Italian roots.
The Bay Area restaurateur and his wife, Jennifer, purchased The Caprice in 2017 and closed it down early the following year to reconfigure and refresh the interior and make some minor changes to the exterior to comply with fire and health codes.
The Dal Bozzos said their renovation sought to preserve the "bones" of the restaurant interior, which they call "mid-century coastal," because they know so many people have nostalgic feelings about the place.
One thing that hasn't changed is the restaurant's expansive views of Angel Island, the Golden Gate Bridge and San Francisco. New mirrors on the interior walls mean those magnificent views are seen from every seat.
Click here for full story.